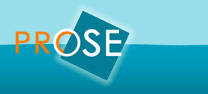 PROSE is an online system for quality management.

It contains tools for diagnostics and assessment, polling, procedures and project management, benchmarking, and management of indicators.
It allows online collaboration and integrative follow-up. It is multilingual, easy and effective.
It contains specific and standardized questionnaires adapted to not-for-profit and social-profit sectors.

Latest news

In 2023 PROSE celebrates its 25th anniversary. More than 500 institutions have been using PROSE.